Our products
!
COMING SOON
Mesh system 
Mesh Systems consist of a main router that connects directly to your modem and a series of 'satellite modules', or 'nodes' placed around your house for full WIFI coverage. They are all part of a single wireless network and share the same password, unlike traditional WIFI routers. Unlike the commonly used 'range extender', Mesh Systems carry the WIFI signal at full capacity. It doesn't lose strength the further it gets away from the modem.
More coming soon…
!
MUY PRONTO
HD BOX
MAXCOM provides HD Boxes to subscribers who do not have a TV with a built-in HD tuner.
Our HD Boxes are available for rent or purchase and provide the customer with access to over 40 HD quality channels to choose from. They are very easy to use; simply connect the HD Box to your TV using the supplied USB cable and enjoy!
More coming son…
!
COMING SOON
OTT boxes 
Internet Based Cable Television: OTT stands for 'over-the-top-content' and refers to the way content is distributed to users. OTT TV boxes use the Internet infrastructure to receive media content – essentially bypassing satellite, cable and broadcast television service providers. No additional wiring is needed to enjoy this new service; you get access to the channel grid over the internet. It's also very easy to use; just connect the OTT box to your WIFI, plug the HDMI cable into your TV + enjoy! Using a remote control, you can select your channel, change the language of most pre-recorded shows and even change the resolution of the feed.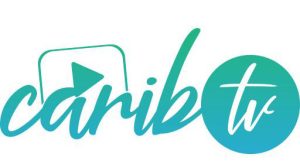 The CaribTV app comes pre-installed on our OTT boxes. Carib TV is an app exclusive to MAXCOM (also available for Smart TV's Laptops, Tablets and Smart Phones in the Google Play or App Store) is an internet-based cable platform. It currently features more than 165 channels – both local Honduran and International programming.  This internet-based television programming is free from potential signal loss (a bonus on Caribbean islands where weather can cause satellite interference) as it receives its connection from the internet and not through a dish network. Watch on your phone, tablet, Smart TV or with your gaming system. Coming soon to CaribTv is Video on Demand, music channels, MAXCOM'S Hospitality Software and much more!
CUSTOMER SERVICE
 info@maxcom.hn

Facebook


Instagram


Youtube



 Roatán, Honduras, C.A.